Dodge Ram 1500 transmission problems and owner complaints on 2013, 2014, and 2015 model years. With the introduction of an updated Dodge Ram 1500, it uncovered its own set of potential transmission problems. This website provides information to California consumers that can be used to alleviate the problems they may be experiencing with their Dodge Ram 1500, and/or legal remedies available to them under the California state lemon law.
If your Dodge Ram 1500 has had multiple documented warranty repair attempts (3 or more) for the automatic transmission, whether your truck is currently fixed or not, you may be entitled to receive thousands of dollars in monetary compensation, or a buyback (repurchase) of your Dodge Ram 1500 through our law firm, at no cost to you. In California, all attorney's fees are required to be paid by the auto manufacturer.
These owner problems and complaints may include: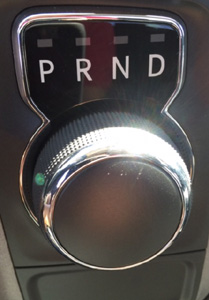 "CHECK ENGINE" warning light accompanied by transmission operational/driveability problems.


Harsh shifting of transmission, or other transmission shifting complaints/problems.


Problems with the rotary knob, dash mounted transmission shift selector.


The feeling of the transmission "slipping", and/or "Bump" in transmission when taking off from a stop, or re-applying gas pedal while driving.


Transmission fluid leaks and/or torque converter "whine" noise.


The illumination of the "CHECK ENGINE" light, resulting in a transmission related repair.
Find out if you qualify for a lemon law case - FREE...
Takes 1 minute - get your answer in less than an hour.
(Your Dodge Ram 1500 is a 2013 - 2021 model-year, and under the manufacturer's factory warranty, or it has recently expired.)
For California Residents Only.
Transmission won't shift out of "PARK". Transmission may also stay in 1st. gear too long after start-up when using ECO button.


Harsh or delayed engagement of transmission.


Transmission oil leaks.


Repeated re-programming (re-learning) of transmission by Dodge dealers to "correct" the issue(s).


Rebuilding or replacement of transmissions for these problems.


Ram 1500 owners are often being told "this is normal operating characteristic for this transmission" by the Chrysler service departments, "operating as designed", or "no problem found" to complaints of the transmissions operation.
Chrysler Corporation, and its authorized Dodge dealers are aware of the various potential problem(s) with the 2013 - 2015 model-year Dodge Ram 1500 trucks. Many dealers are performing "software updates" to the engine and transmission systems, performing various TSB's (Technical Service Bulletins) in an attempt to correct the transmission issues.
Here is what some dealers are doing in an attempt to correct the issues with these vehicles:
"Clearing" DTC's (Diagnostic Trouble Codes)


Replacement of TCM (Transmission Control Module)


Updating software to the engine and/or transmission computer.


Contacting Chrysler Technical Support HOTLINE.


Performing TSB's (Technical Service Bulletins) or NHTSA mandated Safety Recalls.

Yes, you can do something about this, whether the vehicle is currently fixed or not!
If you own or lease a 2013, 2014, or 2015 Dodge Ram 1500 (whether the issue(s) are fixed or not), you live in California, and you have 3 or more documented warranty repair orders where you have complained about transmission-type/drive-ability issue(s), we encourage you to call our law firm, or use the convenient free online case evaluation form
above.
1-800-225-3666
Your Dodge Ram 1500 may qualify for a buyback under the California Lemon Law, or you may be entitled to substantial cash compensation in the thousands of dollars. In California, your attorney's fees are billed to the automobile manufacturer - not you. You can call us, or use our convenient free case evaluation form above. Either way, you don't have to put up with a vehicle that does not drive/operate correctly, or may be potentially unsafe!